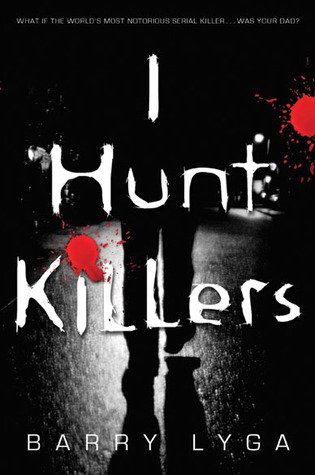 Jasper's father is a serial killer. But he's locked up now. So who's murdering these other girls? Jasper's fighting the voices in his head to find this other serial killer.
I liked this book. It reminded me of Criminal Minds and I
love
Criminal Minds! Jasper was a likeable character. Howie (his bestfriend) was THE BEST. Such a funny lighthearted character.
This book is really fast paced and really it's just my cup of tea.
I did have some issues with it, for example, it's a tiny bit predictable. Just a smidge but I did call what was going to happen, okay not like word for word but roughly along the lines.
It was a good book and sometimes I was like huh wait what oh noo!!!
I did get bored sometimes but only a little. I ended up staying up till 3am last night to finish it, so it must have been good.
I've just checked goodreads and have no idea why I rated it 3*, I guess I was just half asleep, it definitely deserves at least 4* in my opinion.
This is a great book and it's exactly what you'd expect it to be.
(I might be a little biased because I'm really interested in human behaviour and how the mind works, and everything Criminal Minds really).
4/5stars