Hey guys, so it's been a while since I've hosted a giveaway. Okay, like 2 years.. so now I think it's time for another one! I've loved blogging and I've loved engaging with all of you.
I want to thank you for all of your support, and now I want to give back.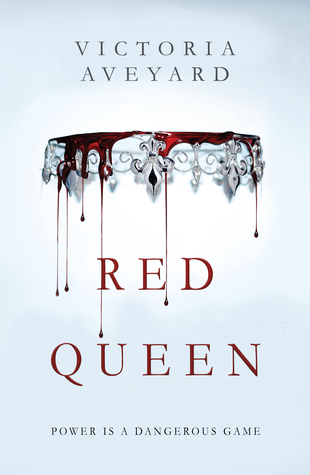 RED QUEEN - VICTORIA AVEYARD.
"
The poverty stricken Reds are commoners, living under the rule of the Silvers, elite warriors with god-like powers.
To Mare Barrow, a 17-year-old Red girl from The Stilts, it looks like nothing will ever change.
Mare finds herself working in the Silver Palace, at the centre of
those she hates the most. She quickly discovers that, despite her red blood, she possesses a deadly power of her own. One that threatens to destroy Silver control.
But power is a dangerous game. And in this world divided by blood, who will win?
"
-
Goodreads
---------------------------------------------
This book has blown the minds of so many young readers. I reckon it's the most hyped and talked about book of 2015, so far. But I know that there are still SO many people who haven't had the chance to get their hands on it... this is where I come in.
a Rafflecopter giveaway
If you subscribe to my blog, you'll also be in for a chance of winning a whole bunch of book goodies.
This giveaway is INTERNATIONAL and will end on the 31st August 2015. Winners will be contacted via the email used to subscribe to my blog.