Hey there readers, I have an exciting post for you today! I've teamed up with Becca from BeccaWrites to bring to you more fun book recommendations! I won't leave you waiting any longer! Let's get into it!:
---------------------------
I read a mix of young adult, new adult and adult books - and a wide variety of genres. Because of this, recommending books in general is quite difficult, but I've narrowed all of the books I've ever read down to five, which I'd recommend to anyone.
1. Ready Player One by Ernest Cline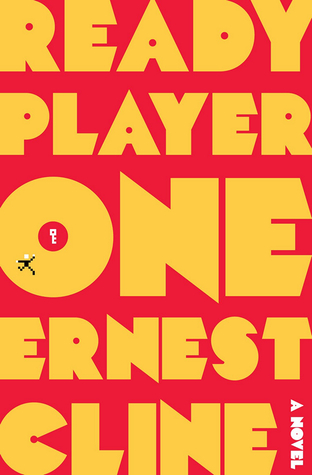 This is number one on the list because it's the best book I've ever read. Yep, it's that good. It takes place in the 2040s, where global warming has destroyed the world's beauty and everyone lives inside virtual reality. When the creator of this virtual reality dies, he leaves clues inside the game leading to three keys. The person who obtains all three keys first will inherit this virtual reality and the creator's fortunes.
There are a lot of 80s references in this book, but you don't need to understand the 80s to enjoy this book. The story is fast-paced and full of action to captivate the reader. There are also plenty of plot twists - although not so many that it feels forced. I love this and wish I could read it for the first time again to experience the magic.
2. The Martian by Andy Weir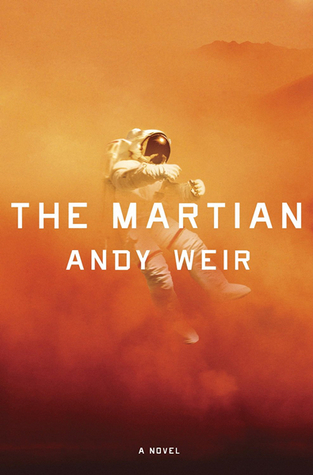 An astronaut gets left behind by his crew (who believe he's dead) on Mars and must work out how to survive, alone, with no way of telling Earth that he's alive. I don't read sci-fi. Ever. The reviews for this, as well as a need to read the book before I watched the film, drew me to this and I'm so glad I did. The story is full of action in a way that's similar to Ready Player One and it's so compelling. Even though it's a sci-fi, I couldn't put it down. The main character of Mark is also the funniest character I've ever read and that is a reason within itself to pick up this book.
3. Will You Remember Me? by Amanda Prowse
I picked this up in a charity shop because of the beautiful cover, but didn't expect to be so wowed. It's the 6th book in the No Greater Love series, but I've never read any other books in this series so it definitely works as a stand-alone.
We follow Poppy, who is diagnosed with cancer and must cope with juggling life as a wife and mother as well as a cancer sufferer. This will break your heart, but it's so beautifully written that it's worth covering it in tears for. The characters are stunning alongside the writing, and I wholly recommend it. It's also a good choice for people looking to jump from YA to adult, as the writing isn't difficult or confusing.
4. When by Victoria Laurie
The synopsis intrigued me to read this. "When" is the story of Maddie, a teenager who can see everyone's death dates on their heads when she looks at them. Her mother forces her to use her ability to earn money, and things begin to go wrong. We read as her life falls apart and she does not know how to fix it, while trying to deal with her ability. It's different to anything I've ever read - which can be difficult to find in YA novels - and you'll find yourself guessing throughout how it will end. Very interesting read!
5. In Order to Live by Yeonmi Park
If you only read one non-fiction book this year, make it this one. It is the autobiography of Yeonmi, who escaped from her life in North Korea. It's inspiring, heart-wrenching and truly a can't-put-down. I'll never forget Yenomi's story, and don't want to spoil it for anyone by revealing anything she goes through. However, she does not have an easy ride.
This was so fun, thanks for collabing with me!!
----------------------
Thank you for being my first collab-buddy! I actually really enjoyed doing this and these are some really really amazing recommendations, I will definitely be checking out a lot of these myself! I hope you guys liked the post! Go check out Becca's blog too! If you want to know what I recommended just click
HERE
.