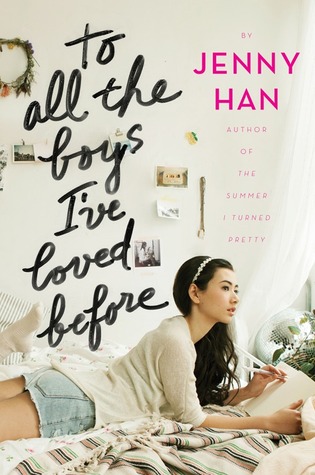 To All The Boys I've Loved Before - Jenny Han
"
To All the Boys I've Loved Before is the story of Lara Jean, who has never openly admitted her crushes, but instead wrote each boy a letter about how she felt, sealed it, and hid it in a box under her bed. But one day Lara Jean discovers that somehow her secret box of letters has been mailed, causing all her crushes from her past to confront her about the letters: her first kiss, the boy from summer camp, even her sister's ex-boyfriend, Josh. As she learns to deal with her past loves face to face, Lara Jean discovers that something good may come out of these letters after all." - Goodreads
This book is a different one for me, I don't usually read contemporaries like this, but I've started getting more and more into them. I loved how easy this was to read and to get through, I loved the concept with the letters being sent out etc and the whole story was just a pleasure to read.
I did have a few issues with Lara Jean and her character, but I feel like all YA female main characters are the same, so I'll have to stop complaining about them at some point. She cried over anything and everything, she was irritating at points. She didn't care who sent the letters out or why and I feel like that was a big mistake, why didn't she want to get to the bottom of it? That could have led to a way more dramatic story. But ah well.
It's not what I expected, but it's great if you want a cute fluffy read. I really enjoyed it when I read it and have just ordered Ps I Still Love You (the sequel) so can't wait to read that when it arrives!
I rated this 4* on Goodreads and would definitely recommend it if this is the type of book you're looking to read.